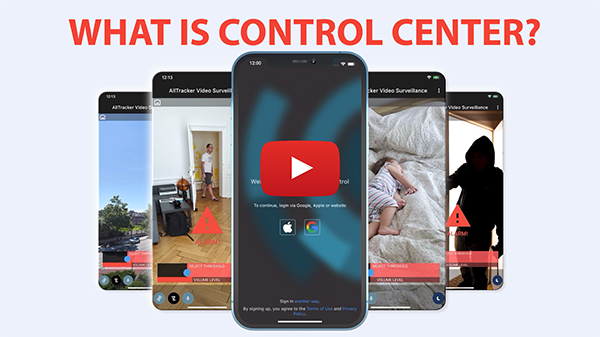 The AllTracker Control Center app is designed to manage your account, purchase subscriptions and monitor target devices through the "AllTracker" service. You can also collect bonus points in the app, which can be exchanged for coupons.
AllTracker Control Center is installed on the device from which monitoring will be carried out, i.e., on the controlling device, and not on the target device.
We are currently working on a new concept for the AllTracker app, which consists of splitting all functionality into separate modules. Each module will either consist of one function or combine several similar functions.
Our goal is to gradually move all the features of AllTracker, that you use through the website to a convenient app on your phone. At the same time, you will be able to install only the modules you really need without having to install and pay for features you don't use.
At the moment, the AllTracker Control Center app has the following features:
PAYMENT. Now you can buy subscriptions and coupons through Google Play or the App Store. Payment has become more convenient, fast and flexible, as now you have practically no restrictions on payment methods.

The price may vary depending on the taxation of digital services by Google and Apple in your country, as well as the exchange rate of your currency against the euro.

BONUSES. Collect daily bonuses and spin the wheel of fortune. Earned bonus points can be exchanged for coupons.

MONITORING. Connect and control target devices.

We are actively working on porting the monitoring functionality from the website to this app. The list of ready-made modules can be found and downloaded on the page Download.

PROFILE. Manage your profile, newsletters, subscriptions and more.
Install and connect the app to your AllTracker account. We always welcome any feedback and will take into account all your comments and wishes.