How to provide access to accessibility services on Android 13 and higher
1
When connecting a new account, you will reach this step. Press "GRANT PERMISSION".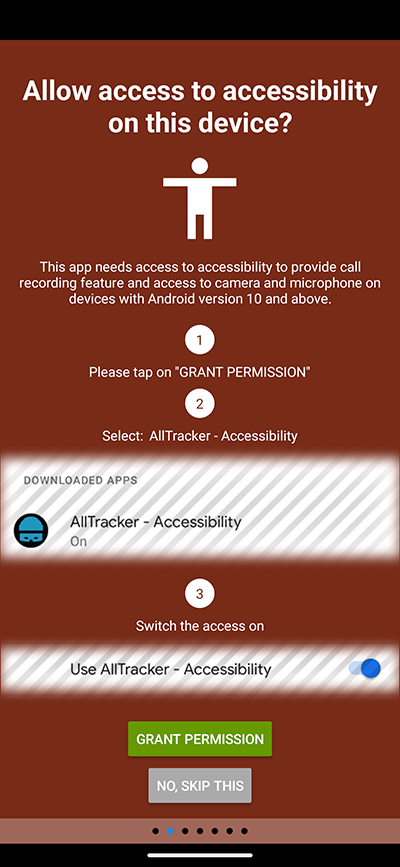 2
Next, you will see that the service options are deactivated. Press one of the services.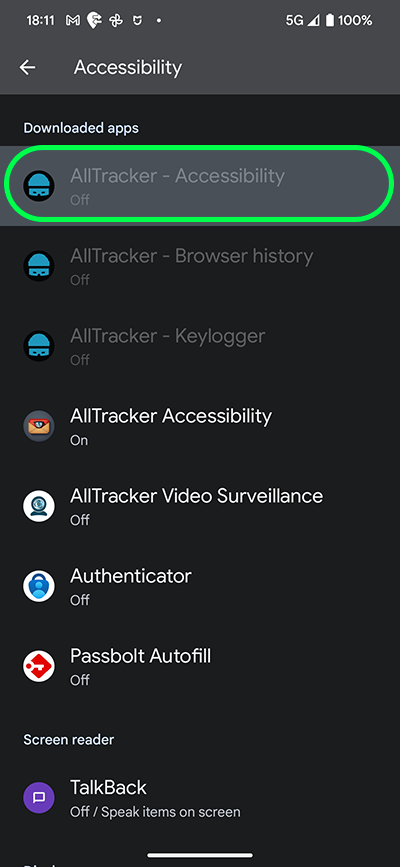 3
Close the window with the warning and go to the phone settings.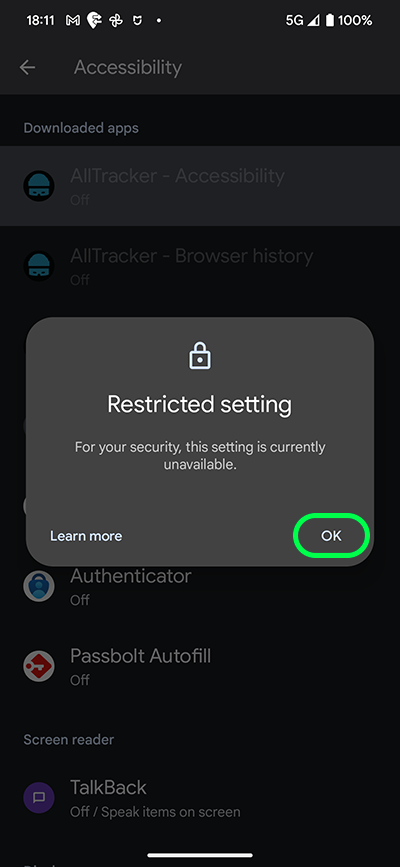 4
In the settings, select "Apps".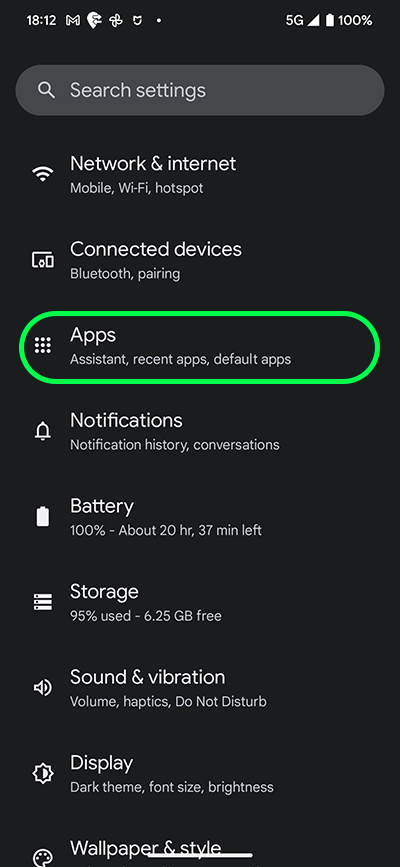 5
Then "See all apps".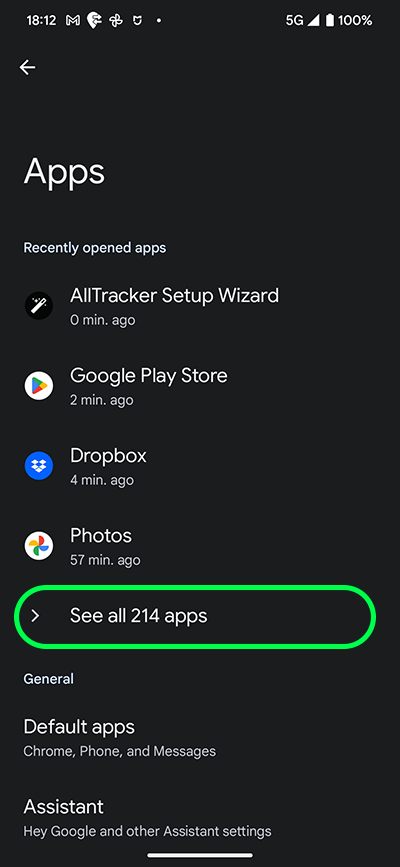 6
Select AllTracker (in our case, Anti-theft).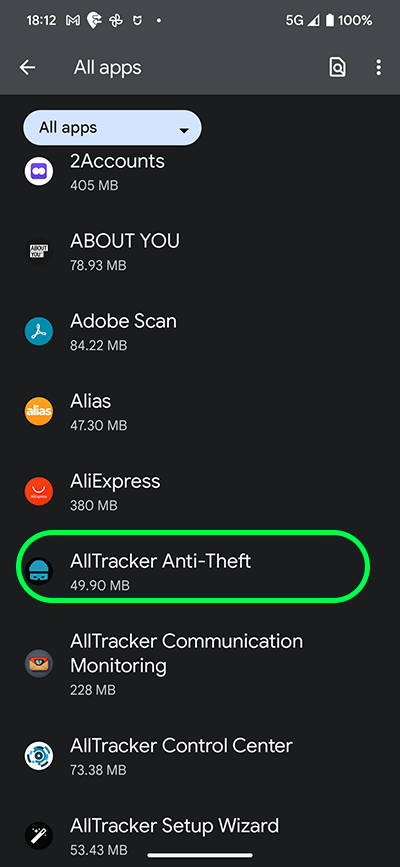 7
Press the 3 dots in the top right corner.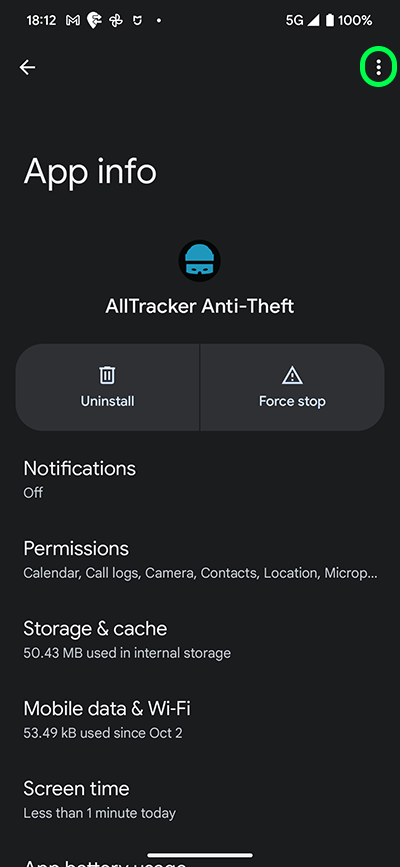 8
Press "Allow restricted settings". After this, you may need to confirm the operation with your fingerprint or by entering your device password.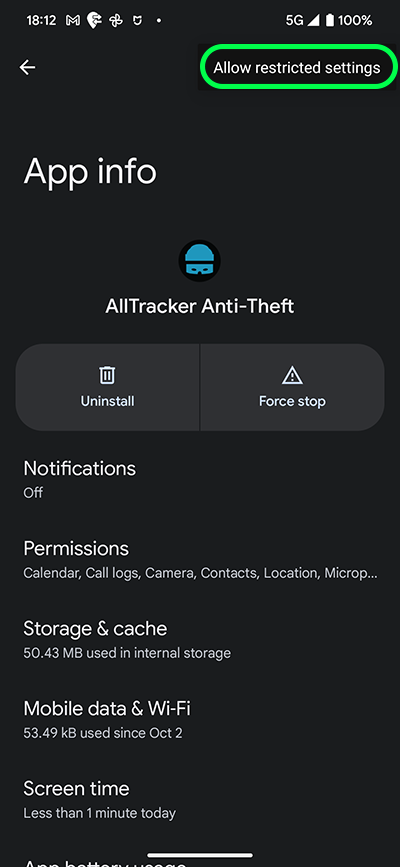 9
Done! Return to the AllTracker application and continue from where you left off. The activation of services will be available.